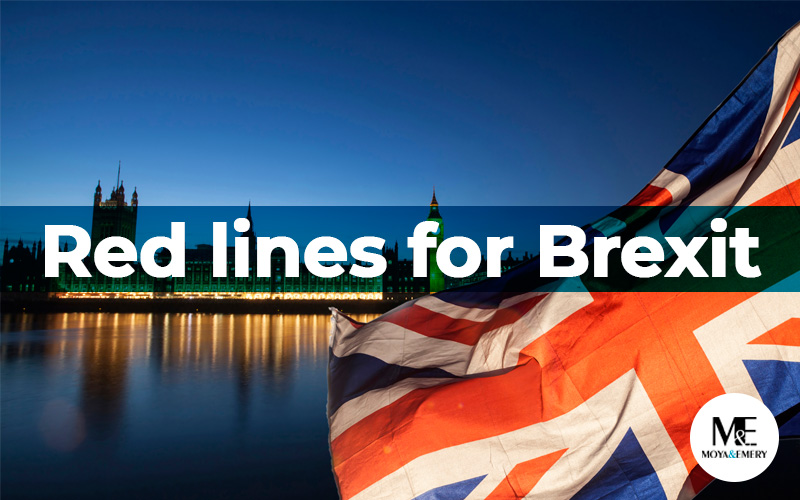 We are getting closer to the final moment on Brexit and now it's up to Europe to define the participation it will have in this matter.
The General Affairs Council, which is made up of Ministers or Secretaries of European Affairs belonging to the member countries of the EU, has marked the lines that will shape the negotiating mandate of Michel Barnier in order to develop the Brexit negotiations. Among these lines, there are no surprises but more details about what the European Union wants and what the European Union will allow in the coming months.
As already reported, EU member states will be willing to allow the UK to negotiate trade agreements with other countries during the 21-month transition period that will be set after the EU exit, ie 21 months from March 29, 2019.
For this to happen, an express permission of the EU will be required.
Now, the problems are concentrated in London, which since the summit of heads of State and Government last December, has barely managed to define what it wants, how it wants it and how it hopes to achieve it before and after the definitive break with the European Union. Although time is running very fast, it can not be said that there will be concrete talks about what is known as the second stage.
At the last summit, they began to discuss issues about the future of business affairs, after confirming that the UK had made sufficient progress on the most worrisome issues for Brussels, such as the rights of citizens after departure. There has also been progressing on the issues that refer to the exit invoice and the jurisdiction of the courts in the future when there would be open cases. We will have to wait until the summit of leaders in March to be able to know what progress we can find.
At the moment, we know that, there will be a transition of 21 months from the exit of the EU and that the UK will continue to be part of the market and will be subject to European standards until December 31, 2020, which means a positive response from Europe before this request from the United Kingdom.
However, the transition period has a cost and this is the acceptance of the new European laws without intervention in the legislative process. This condition can be understood to be mandatory since it is almost impossible for March 30, 2019, to be fully organized for the total separation with the EU.
Europe is not happy either after David Davis's announcement about continuing the negotiations until the end of the year. However, they are trying to accelerate the process so that he can have something solid to present to the European Parliament before October.
At the moment we have to wait for news about the destination that will take the UK exit from the European Union