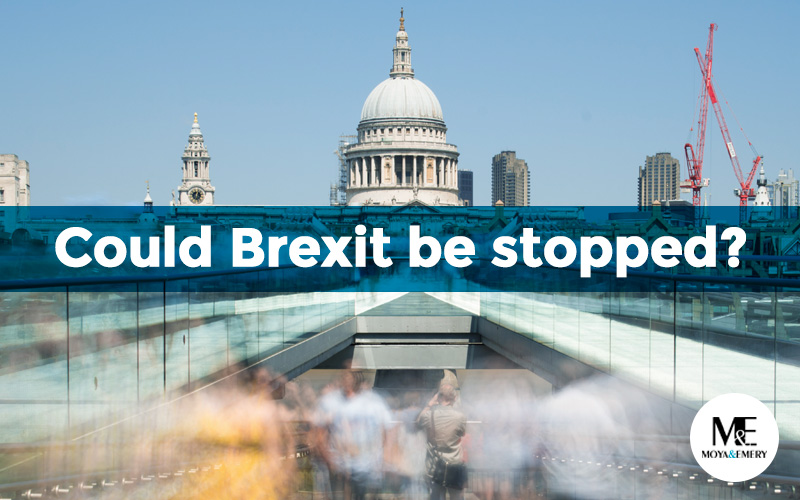 What a great question! For now, the answer is no.
Last Tuesday, a Scottish court rejected the attempt to bring to the European Court of Justice (ECJ) the legal attempt that could clarify whether Britain could finally stop the Brexit process unilaterally.
This singular case was presented by a group of anti-Brexit legislators in order to verify if the proposal of Great Britain to leave the European Union could be reversed. That could be possible if London withdrew its notification of Article 50, for which the Brexit was formally initiated.
The judge J. Raymond Doherty of Scotland's top civil court declined to refer the matter to the ECJ: "I am not satisfied that the application has a real prospect of success. Permission to proceed is refused," he said.
Despite it, a lawyer from the group that filed the case said they would appeal the decision.
This proposal is important in order to know if theoretically, Britain has the opportunity to unilaterally withdraw its Article 50 notification, regardless of whether the other EU member states would authorize it to do so.
So far there are no plans to stop the Brexit, it is more, Theresa May is to chair today, the first of two key Brexit meetings with her senior ministers as the government faces more calls to clarify the UK's position and next Thursday will focus on North Ireland, immigration and on trade.
For now, we must wait for the communications of the senior ministers and Theresa May to know what will happen with Brexit