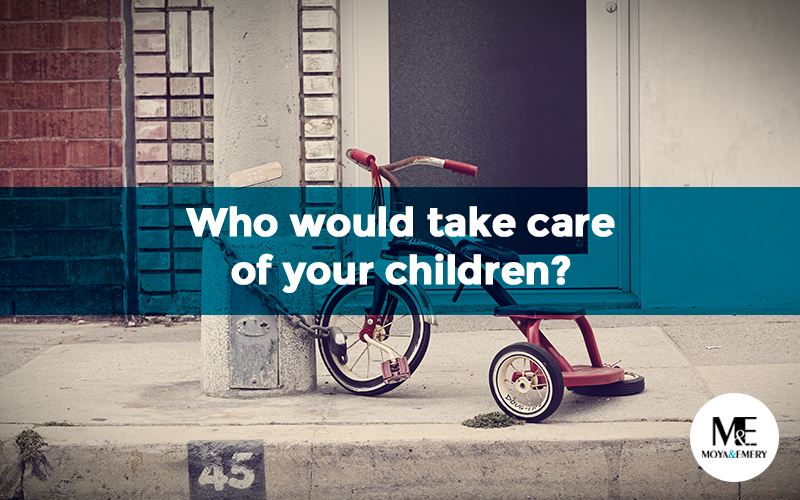 As it is usual, you may never think of what will happen to my children when I will not be here? The natural cycle of life makes us think that when we are no longer around, our children will be adults and will be able to fend for themselves.
However, we never know what life will bring us so keeping the will can save you many problems if it was necessary. The issue we are going to discuss today is how to appoint a legal guardian for your children in case you fail. Why do we insist on this issue? Because it is a reality that is a forgotten subject, more than 58% of the British population does not get to do the will in their life, which has consequences when the time comes.
The figure recorded in Great Britain alone of orphaned children is 24,000 per year. Being a figure that makes us to consider who to trust to appoint a legal guardian for our children. We know that it is a decision that should not be taken lightly, but however it is difficult, if this decision is not taken it can have consequences such as court battles and even disputes between relatives for the upbringing and the care of the children.
Is to make a will hard and expense?
Not really. Obviously, nobody wants to think about the moment of their departure, but having everything fixed can be a relief for the heirs. Making a will is around 250 pounds, a fairly small feather and we think that we leave everything tied well, especially if we think our children stayed in a foster home until the court finally decides a guardian of their choice.
Another of the points that has to take into account to see the advantages of making a will is undoubtedly inheritance rights. Children will only be entitled to inheritance if it exceeds 250,000 pounds or also the spouse has died. Therefore, it is not as simple as we thought and they begin to come to light little requirements that complicate the designation of the inheritance if there is no good thought left while one can.
How to select the guardian?
Surely it may be the most complicated decision within a will. Appointing a guardian means giving your children and expecting them to do their duty by giving them the care and affection you want for your children. The most important thing about choosing a tutor is that if you do not do it, the state will do it for you and maybe the decision you make will not be the one you would most like. In the end this decision is one of those that must be done with the heart, you know well who will take care of your children to perfection already it is enough to observe how is the behavior your friends and relatives with your children.
Must I talk to my children about the selection of the guardian?
Contrary to what it may seem, talking to your children about who would be the best person to care for and love them can be an opportunity for your children to feel safe in the event that you fail. These conversations must come naturally so that your children can know that they will meet people who will love them. In the end is what matters most.
Therefore, what we get clear from this article today is that making a will has many more advantages than letting the state decide for you.
At Moya & Emery we are experts in inheritance law. If you need advice on how to make your will do not hesitate to contact us on 971 13 23 59. We collaborate with notaries both in Mallorca and in London so we can fully adapt to your needs.
Know all our services at www.moyaemery.com